Create a Photo Cloud with BakeMyWeb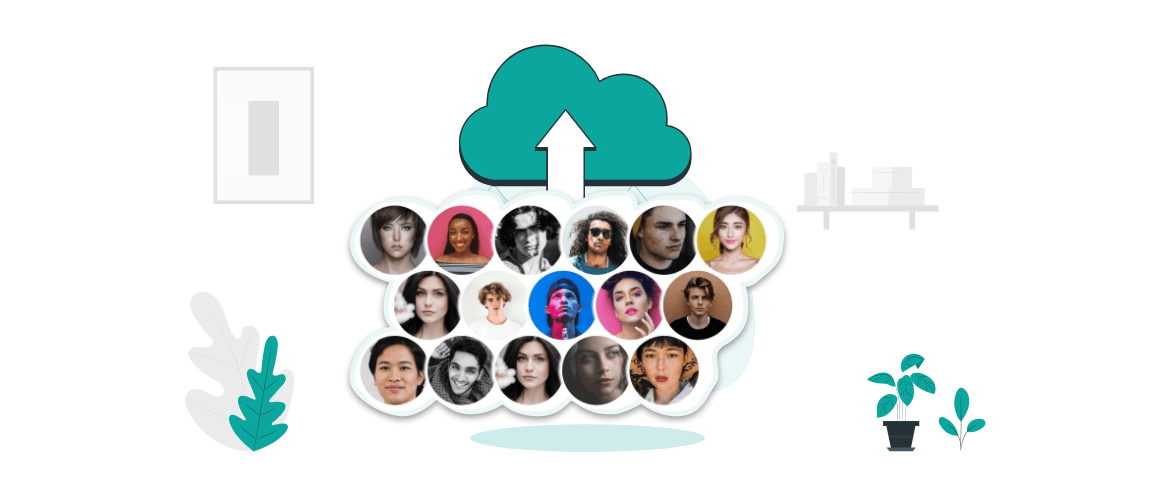 Who doesn't like a well-made photo collage? Typically a photo collage is made using a lot of photos. If you want to create a photo collage, you will likely need an application and a little image editing skills. Put some time in it & there you go... a nice looking photo collage for your digital assets like a catalog, presentation, etc. Take a look at a couple of them as follows. The one on left shows brand affiliation, and the right one shows a personal collage of a newly married coouple.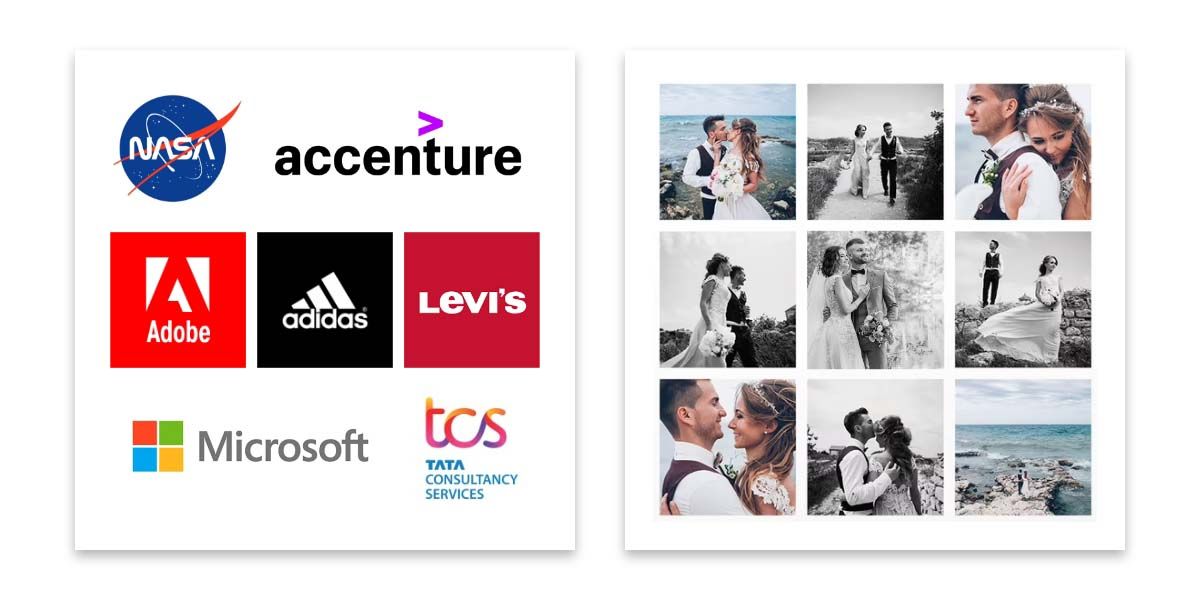 Now, try creating more collages with a different set of images, and you will see how tiring and time-consuming it becomes. What if you had an easier way?
Creating a Photo Cloud with BakeMyWeb
Start by signing in, and navigate to your Project. Click on Host > Images. Your first task should be to either navigate to the folder which has images for your photo collage or you can start uploading your images.
To keep things a little clean, I have created a folder called Profile Pictures.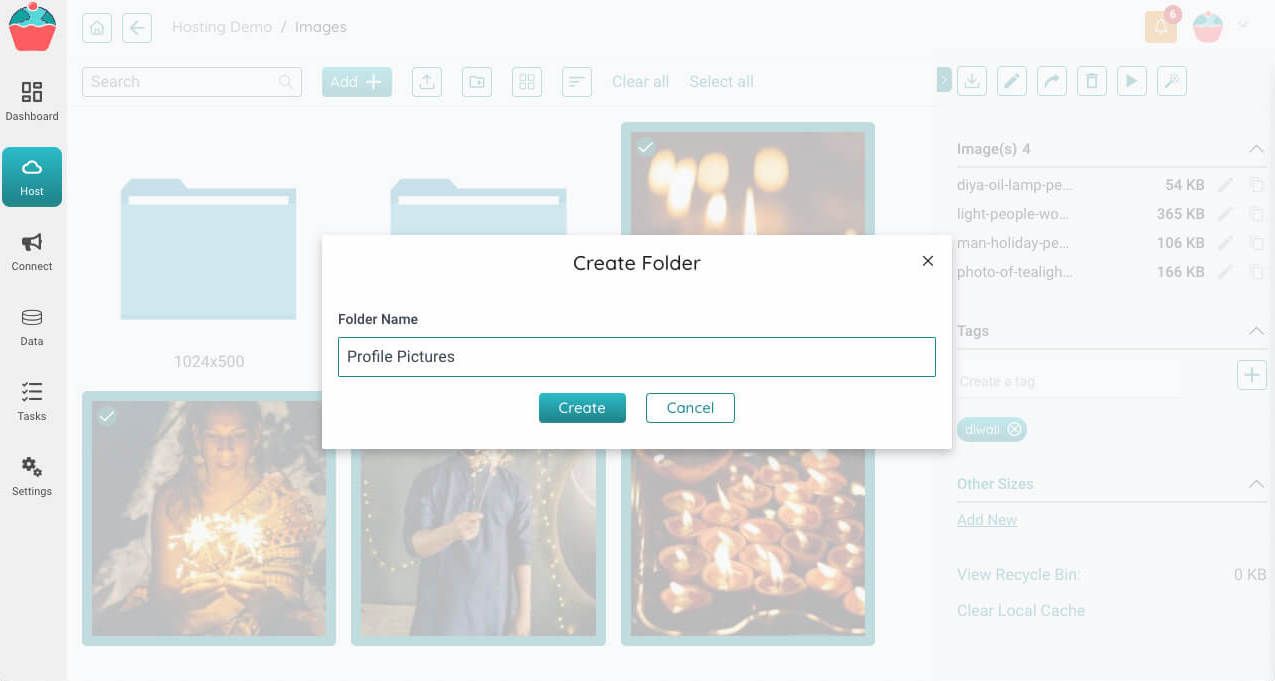 Upload images using drag and drop
You can drag and drop multiple files directly in the image section for the upload to start.
Time to upload!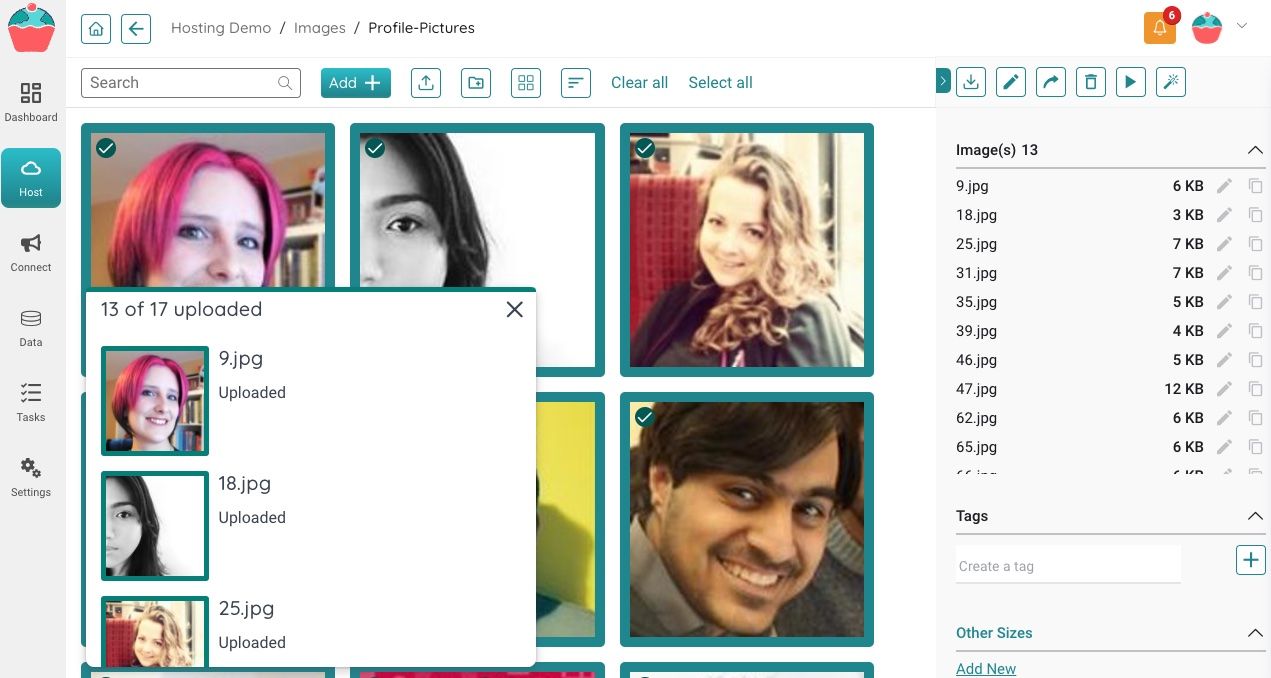 One Click Photo Cloud
You are just one click away from your first photo cloud. Hit Awesome Tools > Generate Photo Cloud button from the right configuration panel, and bam...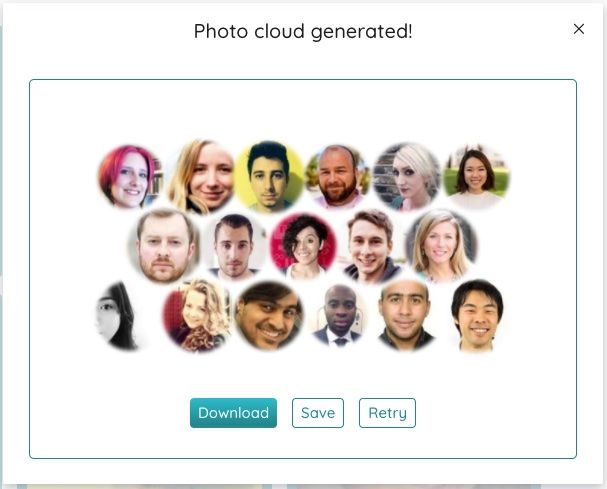 Let's learn about some options:
Canvas Size: This is the output size of the collage
Image Size: This is the input size of the various images you have selected. A square image works best. You may like to create a Custom variation if needed.
Background Color: It defaults to white, but you can change the background color of your photo cloud if needed.
Rows: You should choose the number of rows wisely, based on the number of photos you have selected. If you have less number of images, you should use lesser number of rows.
Vertical Padding & Horizontal Padding: Depending on what you have in mind, you can go for a positive or negative number.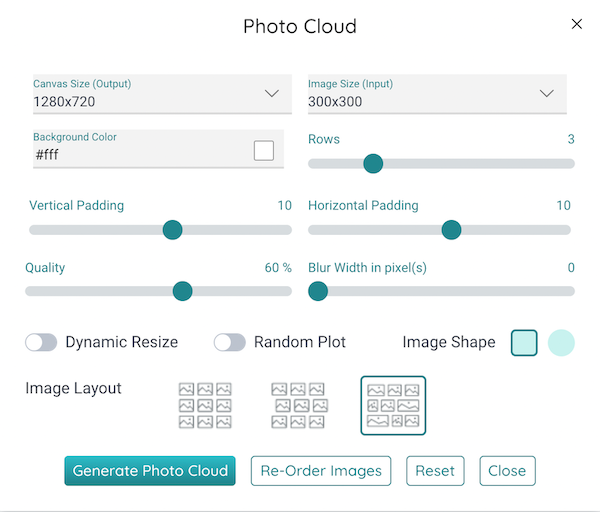 Quality: This effects the quality of the output image. The lower the quality, the smaller the file size.
Blur: The more blur you add, the hazier the border would be. Depending on the photos selected, the output is effected
Dynamic Resize: Resizes all images randomly so that some of them become a little bigger while others remain smaller.
Resize On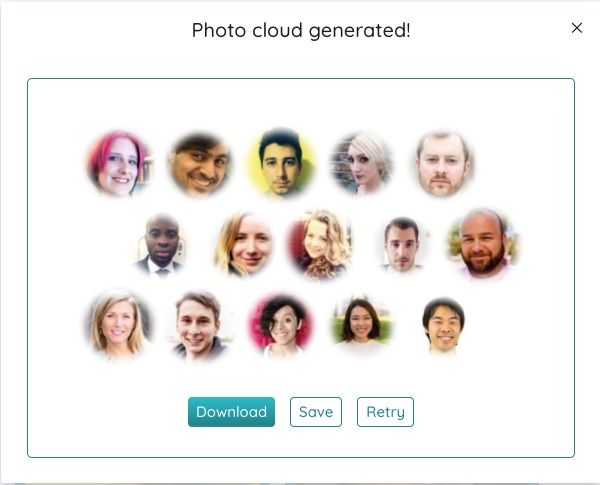 Resize Off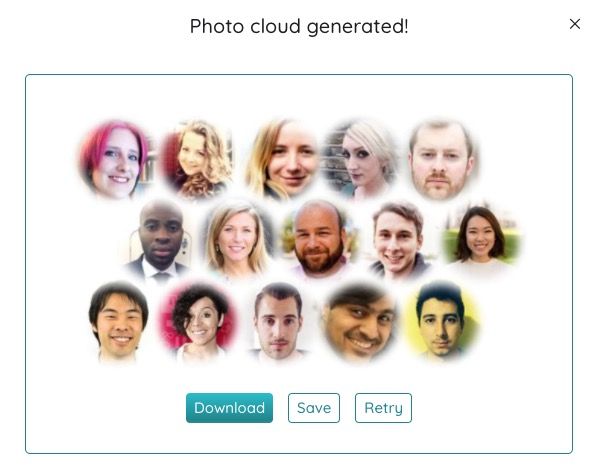 Random Plot: If random plotting is off, you can re-order the images by clicking on the Re-order Images button and simple dragging.
Condensed Off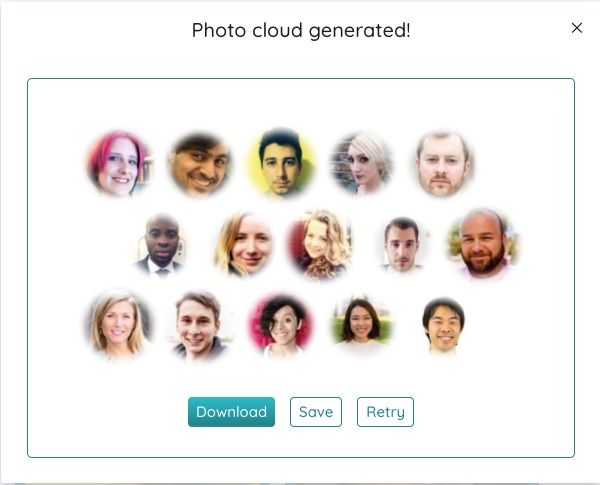 Condensed On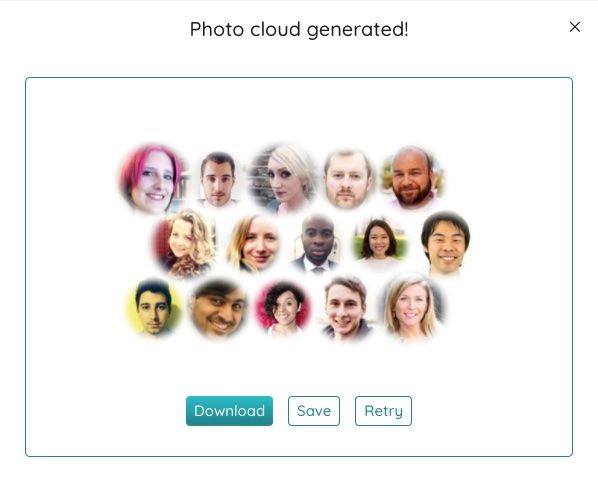 Image Shape: If you need to make the images circular, you can do that too. By default we use rectangular/square image.
Blur 0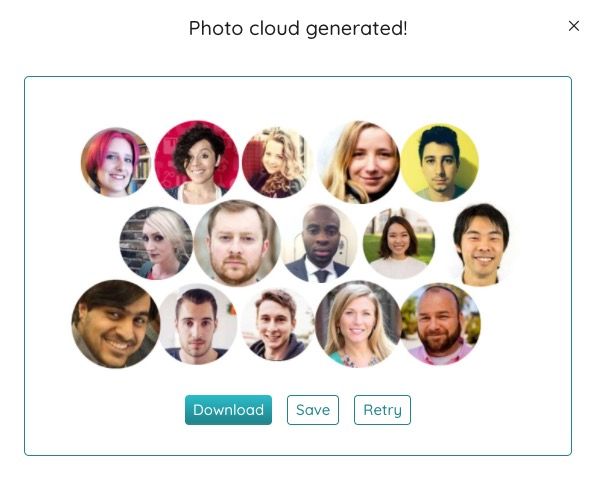 Blur 20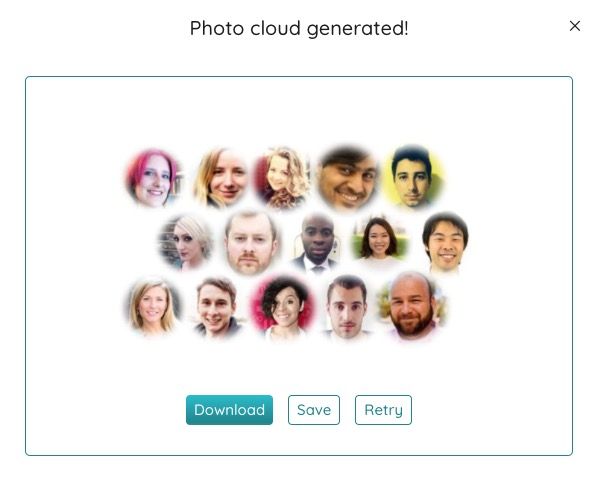 Image Layout: It shows how your images will get laid out on alternate rows.
Feel free to play around and save/download the photo clouds you like.
And yes, if you enjoy using BakeMyWeb, please help by spreading the word! Share on social media, among your friends, or with anyone you like. Your feedback and ❤️ is extremely valuable to us!
Stay tuned & keep baking! 🍰